You want great gaming graphics and super smooth 3D play? Don't want to spend a couple grand on a gaming PC? Look no further. This is your lucky day! We did the research for you and put together this list of parts all available at NewEgg.com at rick bottom prices. One order and about a week later you'll be gaming at today's highest speeds!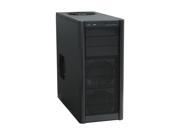 We start with a great solid case. This Antec Three Hundred Black Computer Case will set you back $59.95 but will be the backbone for your speedy gaming PC.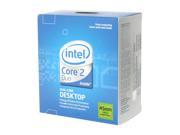 Next we add the brains of the operation to the shopping list. You don't want to skimp out on the CPU so we shot for the best in the "value range". Intel Core 2 Duo is still dominating the CPU wars and this Intel Core 2 Duo E8400 3.0GHz Dual-Core Processor is a great value at less than $165.00.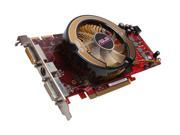 Next up we need a GPU. With gaming systems, the graphical processing demand is usually high. Most gamers are looking to push their gaming experience to higher resolutions with higher screen refresh rates. All this takes a solid graphics card to handle today's hot 3D gaming titles. The ASUS Radeon HD 4850 512MB Video Card gets you into the 4800 series Radeon GPUs at a reasonable price at just under $150.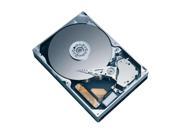 We opted for a Seagate Barracuda 7200.11 500GB SATA 3.0Gb/s Hard Drive to fulfill your storage needs. Hard drives are cheap and at 13 cents per gigabyte you can't go wrong with this hard drive.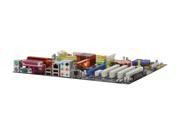 You got to have something to plug all these goodies into right! The motherboard is the backbone of any PC build. This is where you can spend money and need to plan on what you will upgrade in the future. We went for an MSI P45 Neo3-FR ATX Intel Motherboard. It won't break the bank but has most all of the bells and whistles of the best boards out there. $109.99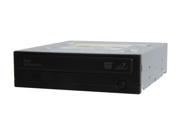 We like Samsung DVD drives for their ultra reliability. Nothing worse than having to deal with a bad DVD drive that doesn't like a particular format of DVDs. The
SAMSUNG 22X DVD Burner Black SATA Model SH-S223F is great taking advantage of SATA bus speeds.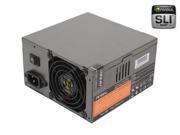 Everyone repeat after me... "Don't skimp on a power supply!" Believe me, the last thing you want to deal with is a starved CPU and motherboard. Today's PC components need power and this SLI Antec Neo Power 500 500W Power Supply will serve you well. $89.99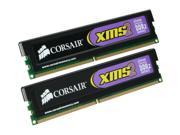 Finally, throw in as much RAM as you can afford. Our budget brings us to this 2GB kit from Corasir. CORSAIR XMS2 2GB (2 x 1GB) 240-Pin DDR2 SDRAM Desktop Memory is reputable and trusted by most over-clockers as some of the most robust chips you can buy. This kit is $40 but many have seen $10 and $20 rebates floating around. Google it and see if you get lucky.

There you have it! For a grand total of $704.88 (at time of this posting) you have a killer gaming PC. Okay you penny pincher, now go buy your kids a nice Christmas gift!

Merry Christmas to all!