We get a lot of requests for updates on our sub $500 home built desktop PC builds. This certainly seems to be the sweet spot for entry level PCs. Sure you can click on that Dell ad that advertises a $499 special on a Vista Desktop but have you ever notices how the price magically ends up at $700+ after you add all the stuff you consider essential components? Yeah, us too!

Here is the answer... build one yourself! Never done one before? Don't sweat it, it is a lot easier than you might think. Read our "E6550 Vista Overclock PC Build" that has detailed pictures and instructions on how to assemble your desktop PC. You can do it... we can help! (Oh wait... didn't I just rip that off?)

---
CPU
The Intel Core 2 Duo E4500 is an excellent value at less than $130! It runs at a conservative 2.2Ghz with very low per consumption (you overclockers know what I'm getting at here). Plenty of brunt for your basic Vista PC.

Intel Core 2 Duo E4500 2.2GHz LGA 775 65W Dual-Core Processor
---
Motherboard
We choose the GIGABYTE GA-G31M-S2L for GYGABYTE's outstanding performance/value reputation. This MB will give you expandability and the flexibility to expand later on if you find the need. It's a great value at about $60.

GIGABYTE GA-G31M-S2L Micro ATX Intel Motherboard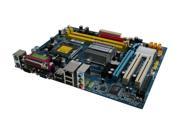 ---
Memory
This is one area that you do not want to skimp too much. Hence we went with tried and true CORSAIR XMS2 2GB (2 x 1GB) modules. These are bullet-proof and will give you years of reliable service! $47.50 - $10 mail in rebate. For our purposes today, $37.50.

CORSAIR 2GB (2 x 1GB) 240-Pin DDR2 800 (PC2 6400) Dual Channel Kit Memory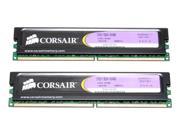 ---
Graphics Card
We wanted to utililze the powerful PCIE x16 graphics bus on our GIGABYTE motherboard so we choose this solid performer keeping in mind that we are building a "budget" PC and not a high-end gaming unit. The BIOSTAR V8402GL26 GeForce 8400 GS 256MB is a good fit with DirectX 10 support. This will allow you to use Vista's aero interface. $30

BIOSTAR GeForce 8400 GS V8402GL26 Video Card
---
Hard Drive
Storage is getting cheap and with SATA controllers, the Seagate Barracuda 250GB SATA Hard Drive should serve well as your storage device. $55
Seagate Barracuda 7200.10 250GB 3.5" SATA 3.0Gb/s Hard Drive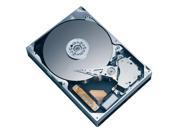 ---
Optical Drive
No Blue Ray for you! Perhaps later on when you are ready to upgrade this box, but for now a standard LITE-ON SATA DVD±R DVD Burner will do the trick. $24

LITE-ON 20X DVD±R DVD Burner Black SATA Model iHAS120-04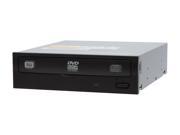 ---
Case
& Power Supply
I'm a big fan of Cooler Master cases. Everytime I've used them, I have been impressed with the build quality. You will appreciate this as you build and service your PC. The COOLER MASTER Elite RC-330-KKR1 comes with a 350 watt power supply which should be sufficient for what we are using. $55

COOLER MASTER Elite RC-330-KKR1 Black Computer Case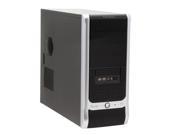 ---
Finally, add the Microsoft Windows Vista Home Premium SP1 32-bit English 1pk for System Builders DSP OEI DVD and your legal!

Microsoft Windows Vista Home Premium SP1 32-bit English 1pk for System Builders DSP OEI DVD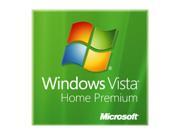 Our total with software is $500.50.